Welcome to Lexicom!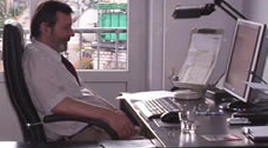 SINCE 1989
Certified translations German to Polish & Polish to German and technical translations into German, English and Polish.
Certified translations German and Polish and technical translations Polish, German and English for companies, institutions and private clients over the Internet and at my place in Katowice.
Dla osób prywatnych oferuję tłumaczenia dokumentów oraz pism wszelkiego rodzaju takich jak: akty urodzenia, zgonu, małżeństwa, dokumenty samochodowe, dokumenty spadkowe, pełnomocnictwa, wypisy ze szpitali, opisy badań lekarskich, świadectwa pracy, świadectwa szkolne, zaświadczenia o niekaralności, oświadczenia, itp.
Dla firm oferuję tłumaczenie dokumentacji technicznych, przetargowych, odpisów KRS, bilansów, rachunków zysków i strat, sprawozdań finansowych, protokołów ze zgromadzeń wspólników, wypisów z rejestrów handlowych oraz wszelkich innych dokumentów biznesowych.
Dla kancelarii prawnych oferuję tłumaczenia umów spółek, aktów notarialnych, pełnomocnictw oraz wszelkich dokumentów wymaganych w prowadzonych postępowaniach sądowych.
Latest promotions
PROMOTION: CERTIFICATE

Civil status documents, short certificates

Civil status documents, short certificates are made offhand without extra charges ...
DETAILS
PROMOTION: CAR

Vehicle registration documents, invoices

Vehicle registration documents, purchase and sale agreements, invoices and other documents required for registration are made offhand without extra charges ...
DETAILS
PROMOTION: 5-10-15

Instruction manuals, technical documentations

Operating manuals, technical documentation may now be translated in the holiday special offer with discount ...
DETAILS